25 Years in Blandford
2012 marks a century since the Titanic sailed on it's fateful maiden voyage.
2012 is the Diamond Jubilee of Queen Elizabeth's reign.
2012 being the year of the London Olympics.
And 2012 marks a quarter of a century for Mr. Jones in Blandford.
Nigel took over an established part time practice located then in West Street on June 1st 1987.
1987 the year of a terrible storm & so much more.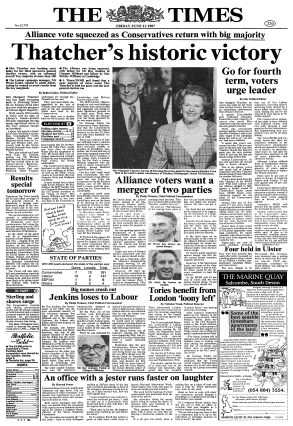 1st June 1987
Being exactly 20 years after sergeant pepper was released.
Or as the song says "It Was Twenty Years Ago Today"
1987
April 19 – The Simpsons cartoon first appears as a series of shorts on The Tracey Ullman Show.

June 11 – The Conservative Party of the United Kingdom, led by Margaret Thatcher, is re-elected for a third term at the 1987 general election.

July 31 - Docklands Light Railway in London, the first driverless railway in Great Britain, is opened by Queen Elizabeth.

October 15 & 16 – Great Storm of 1987: Hurricane-force winds hit much of South England, killing 23 people.

November 1 – InterCity 125 breaks world diesel powered train speed record reaching 238 km/h (147.88 mph).

November 18 The King's Cross fire on the London Underground kills 31.